Vietnam is ranked in the top 7 most searched tourist destinations in the world over the first half of 2023, according to statistics from Destination Insights with Google.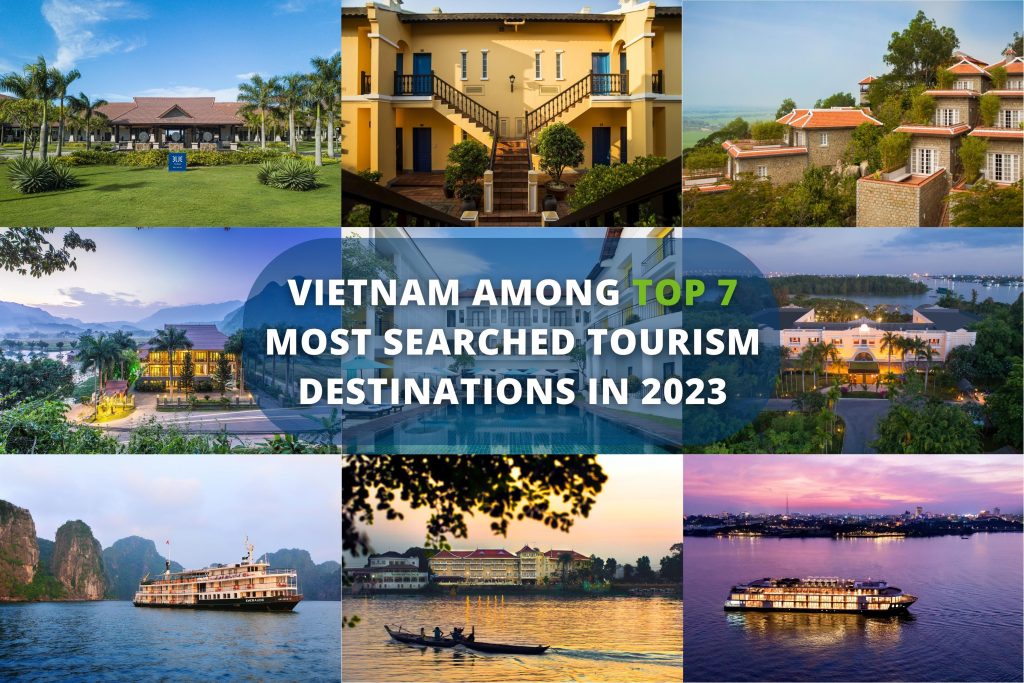 With beautiful natural scenery, a strong Asian cultural identity, and affordable prices, Vietnam's tourism sector has been recovering nicely in the first 6 months of the year and is gradually returning to its rightful spot on the world tourism map.
Thanks to proactive initiatives from the government, including an e-visa policy and an expanded visa-free stay that will take effect next August, Vietnam is expected to attract more and more international tourists.
Together with Thien Minh Group (TMG), the region's leading travel group operating in 4 areas of Destination Management, Hotels, Online, and Aviation, discover the endless beauty of peaceful Vietnam through some of the best tourism products and services available in Vietnam today.
1. Victoria Hotels & Resorts showcasing the beauty of Indochina:
The Victoria Hotels & Resorts chain has four properties in Vietnam located in the popular tourist cities of Hoi An, Can Tho, and Chau Doc. Each Victoria hotel and resort has its own distinctive beauty, blending the cultural values and unique natural landscapes of each region with Indochina-inspired architecture.
Breaking out of the usual hotel mold, the boutique Victoria chain offers guests an authentic view of local culture through a variety of experiences, including the opportunity to meet and interact with local residents while holidaying in Vietnam.
With the De Vong River on onside and Cua Dai Beach on the other, Victoria Hoi An Beach Resort & Spa is modeled after a peaceful coastal fishing village, offering a truly relaxing stay.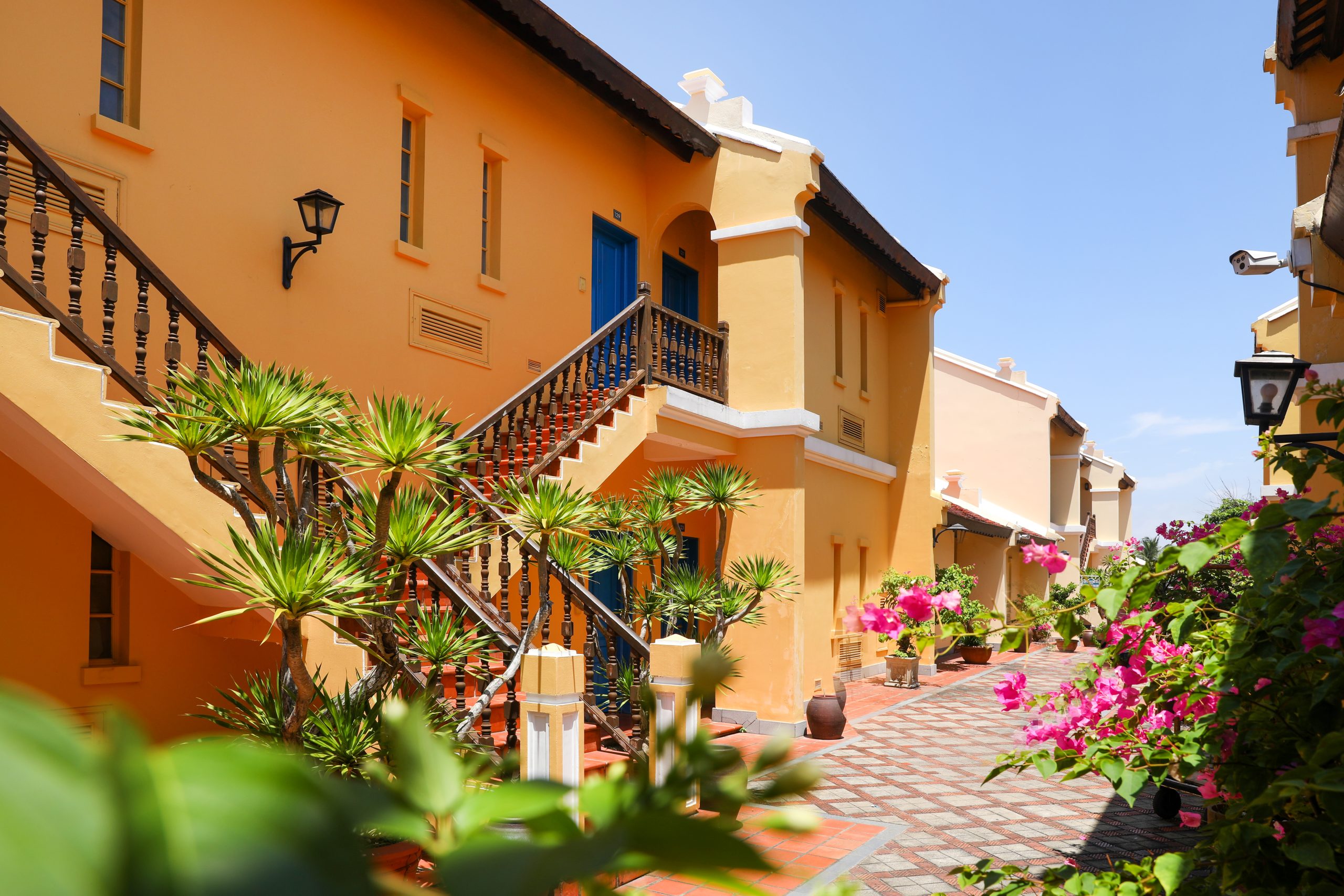 Victoria Nui Sam Lodge, just outside the town of Chau Doc, affords guests sweeping views of the surrounding rice fields from a vantage point high up on the slopes of sacred Sam Mountain, all backed by an endless procession of clouds.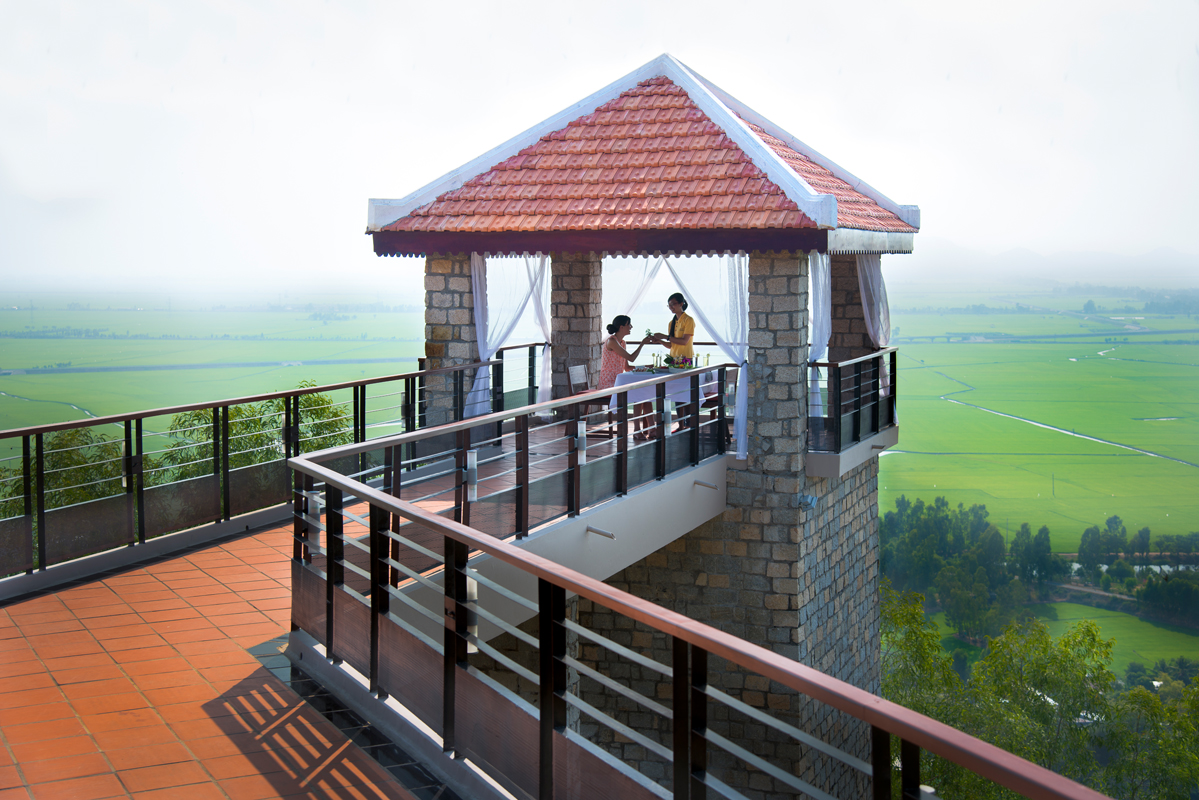 For guests who want to experience the vibrant rhythm of life in the border town of Chau Doc, a stay at Victoria Chau Doc Hotel, located at the confluence of the Hau and Chau Doc rivers right in the center of town, is a must. In addition to offering sightseeing tours covering Vietnam's Mekong Delta, including watching the sunrise over the Hau River, visiting floating fish farms, Cham villages, and the Vinh Te Canal, Victoria Chau Doc also offers day speedboat transfers, taking visitors upstream along the picturesque Mekong River to Cambodia's capital city of Phnom Penh.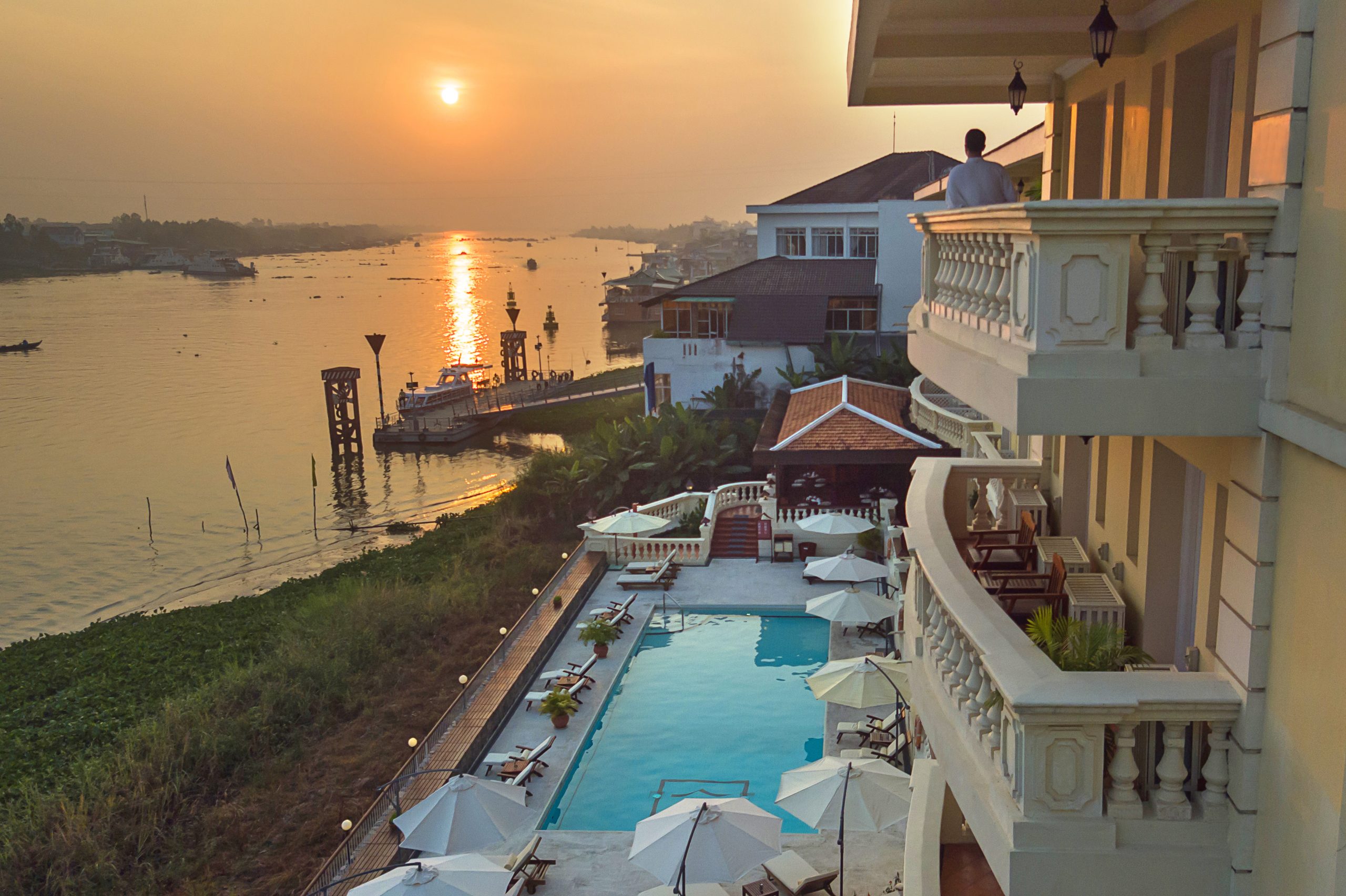 Victoria Can Tho Resort, located along the banks of the Hau River in the heart of the city of Can Tho, is an excellent base from which to explore the culture of southwestern Vietnam. Experiential tours not to be missed include the famed Cai Rang floating market, adding to a vacation that's both relaxing and insightful.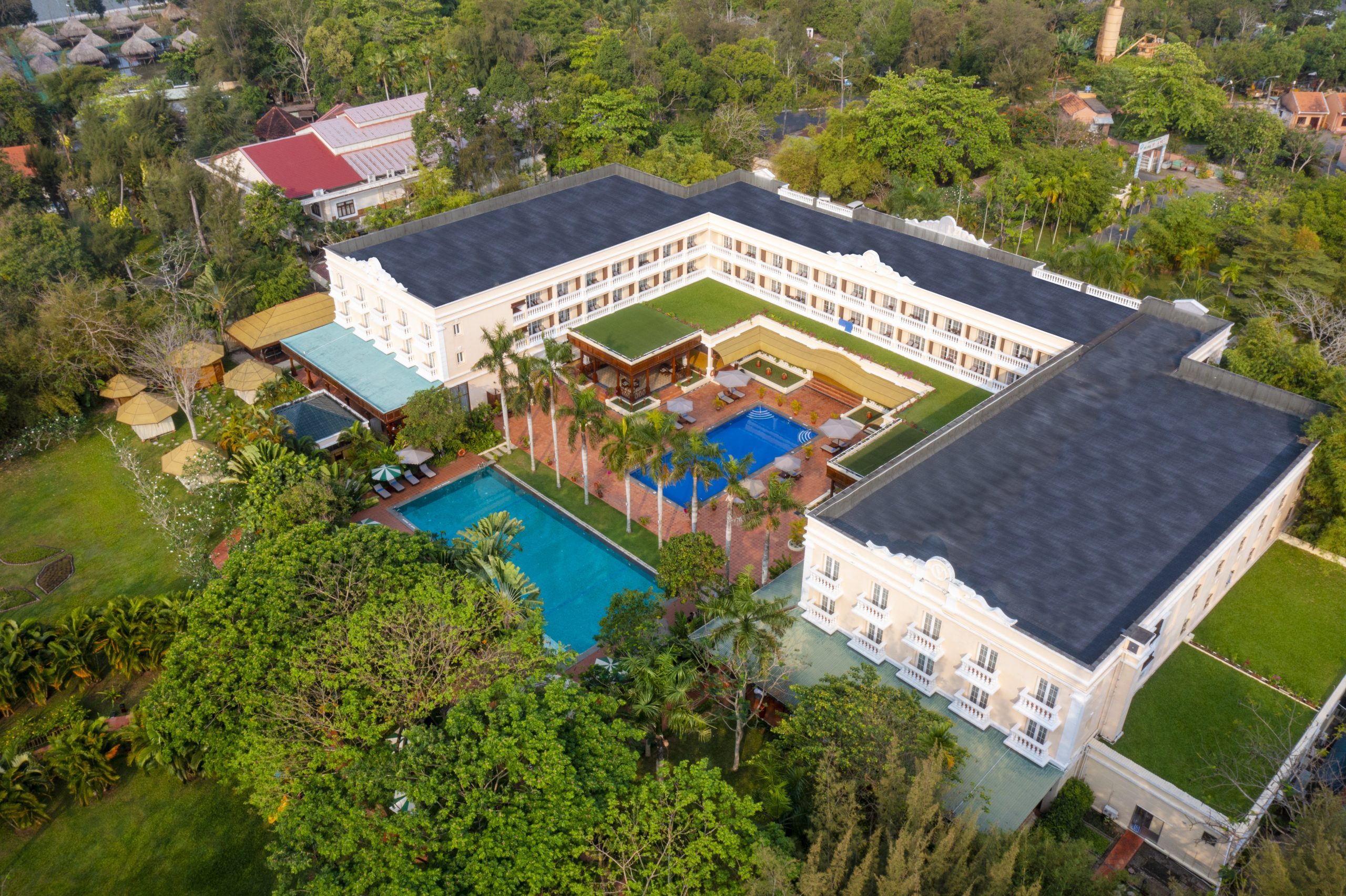 2. ÊMM Hotels:
Unlike the Victoria Hotels & Resorts chain, which showcases the beauty of the Indochina of yesteryear, the ÊMM hotel chain includes properties located in the center of major cities for a comfortable, contemporary stay.
In addition to having the Spice Viet Restaurant chain on site serving authentic Vietnamese cuisine, the three hotels – ÊMM Hotel Saigon in Ho Chi Minh City, ÊMM Hotel Hoi An, and ÊMM Hotel Hue – are excellent choices for visitors looking for a place to recharge their batteries on business trips or after long days of sightseeing.
Heading south from the nation's capital, visitors first arrive at ÊMM Hotel Hue, located in the heart of the historic ancient capital of Hue, a World Heritage site. This property is known for its excellent service and range of amenities. Sit down for a meal at Spice Viet Hue Restaurant and savor the unique cuisine of the royal court.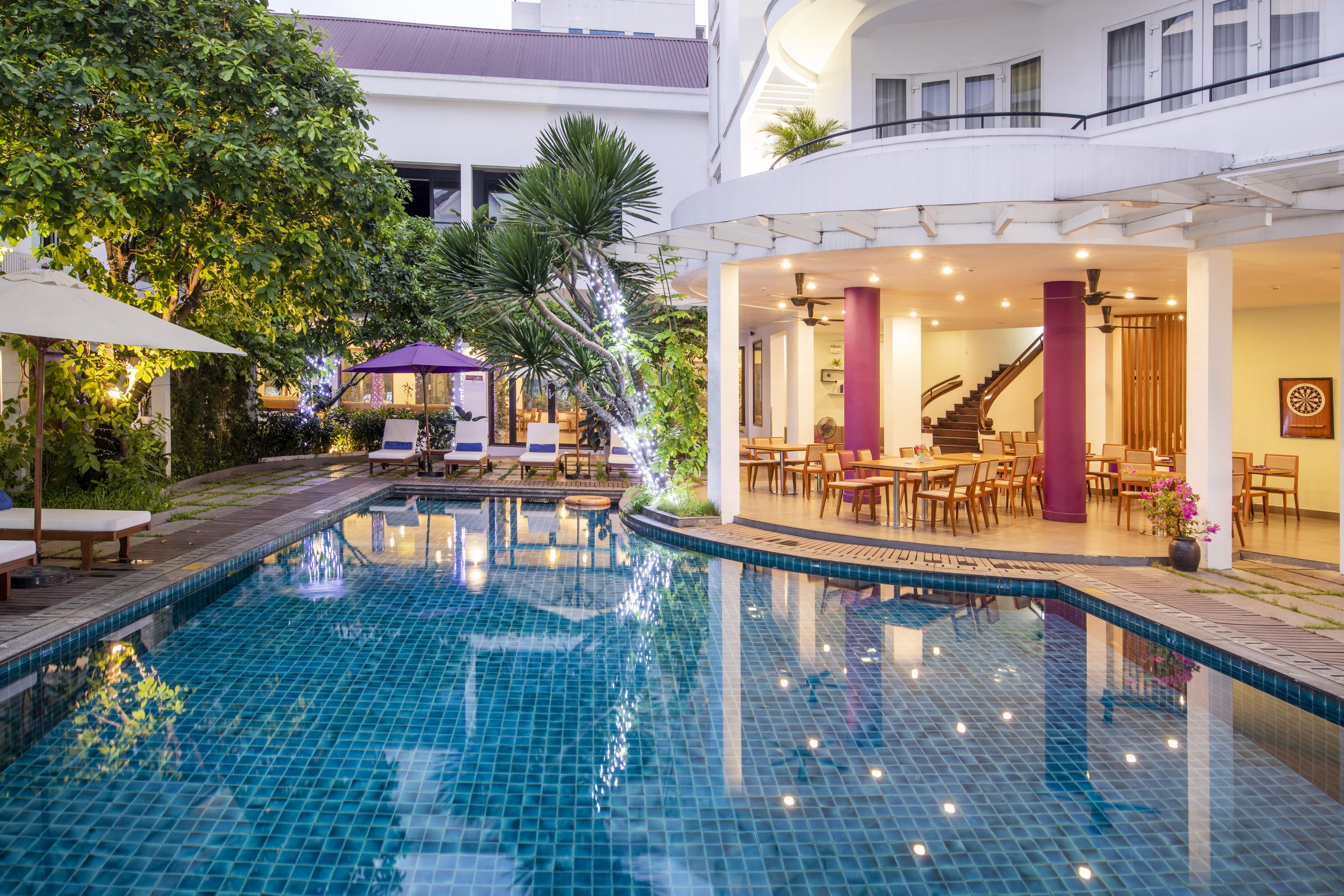 Set amongst spacious lush gardens and with its own swimming pool, ÊMM Hotel Hoi An offers a mix of quality, convenience, and comfort in the heart of Hoi An. Lay your head at ÊMM Hotel Hoi An, just minutes from Hoi An's Ancient Town, a UNESCO World Heritage site.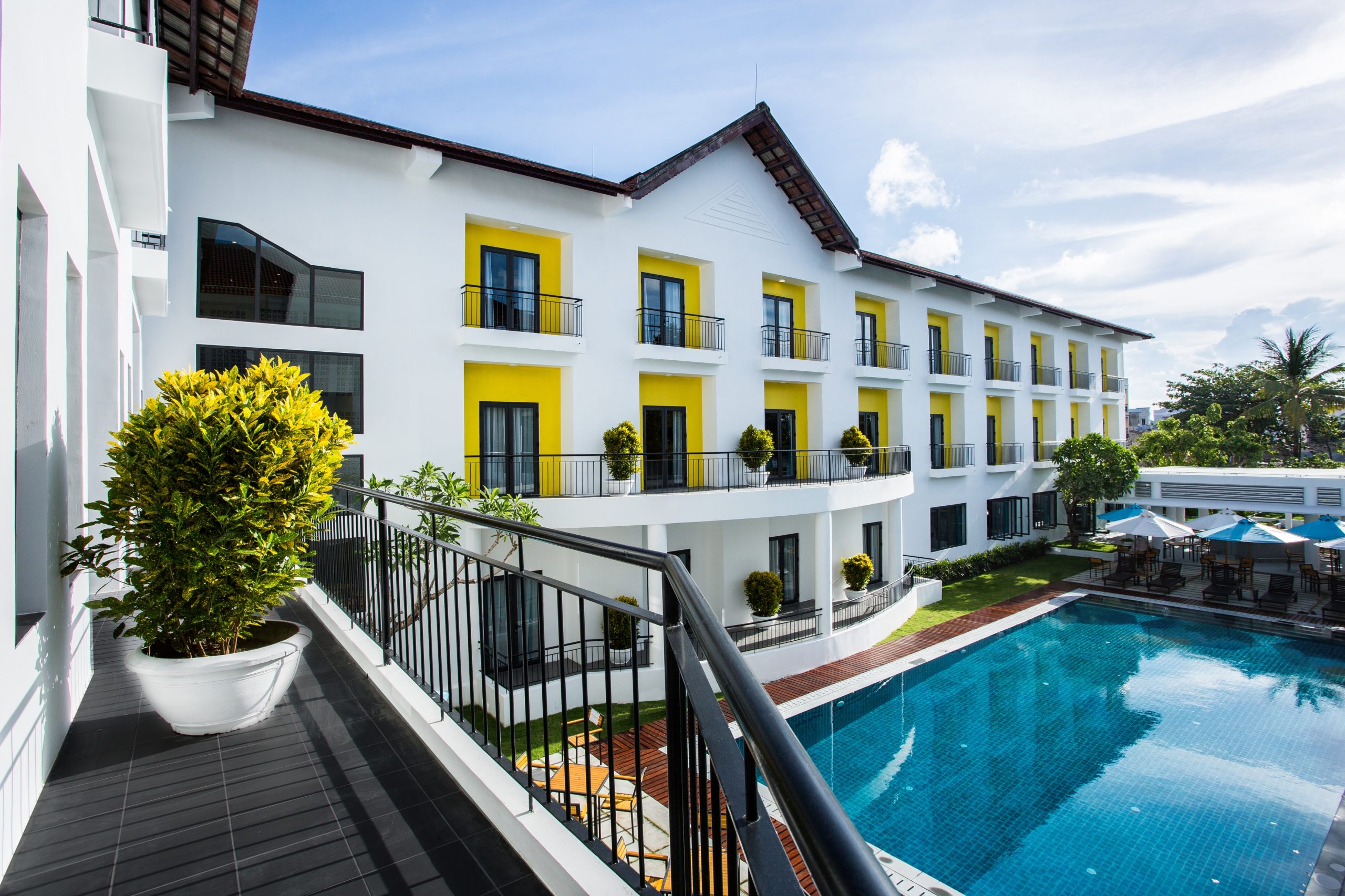 Located right in the center of ritzy District 3 in Ho Chi Minh City, ÊMM Hotel Saigon is a quiet and comfortable place to stay in the heart of bustling Saigon. Featuring a modern design and a youthful color scheme, ÊMM Hotel Saigon is a convenient base from which to explore the city's best-known attractions and surrounding tony neighborhoods. ÊMM Saigon is a top choice for travelers on-the-go looking for excellent facilities in a prime location.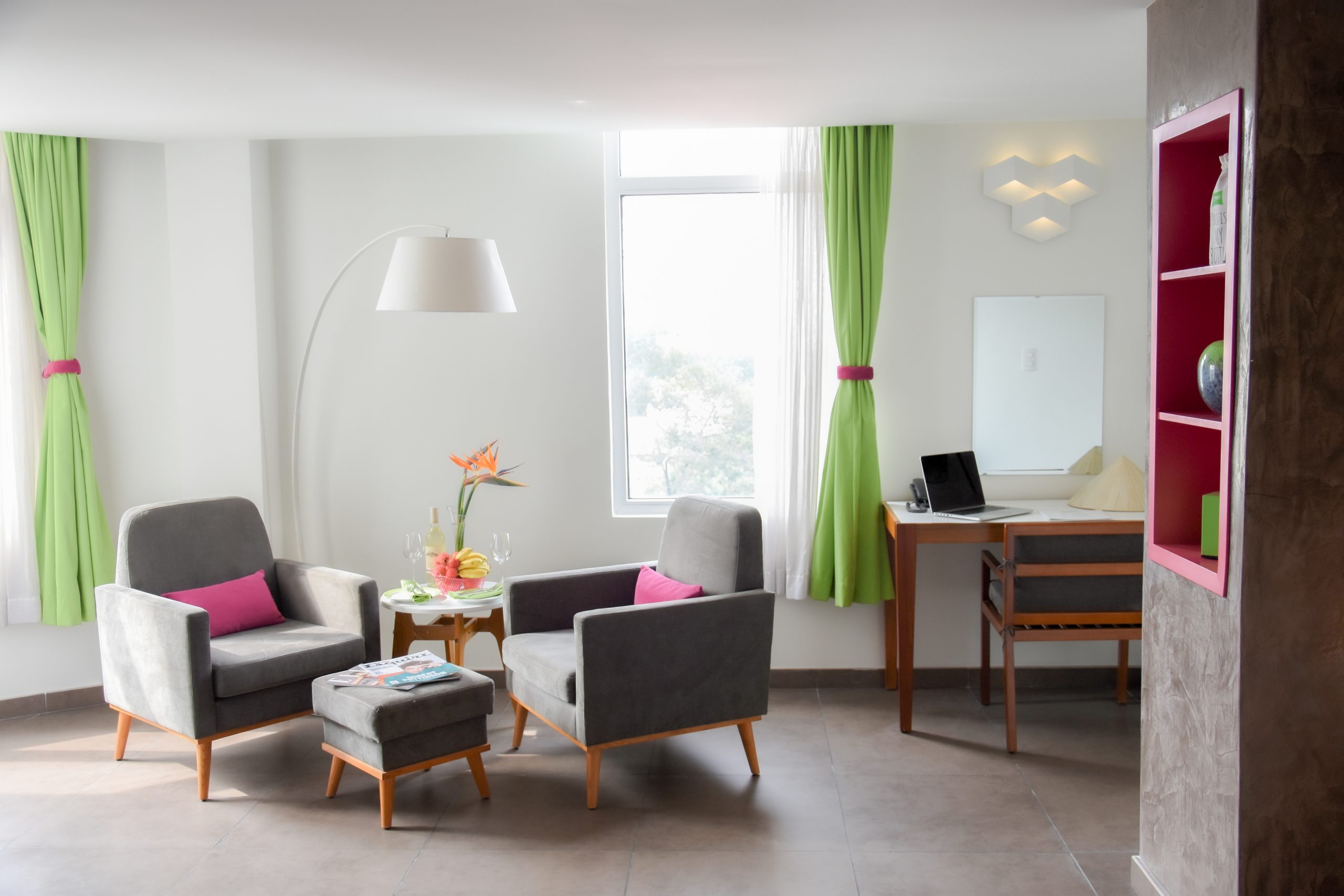 3. TUI BLUE Nam Hoi An:
TUI BLUE Nam Hoi An, TMG's first 5-star resort, is perfect for travelers visiting the Tam Tien and Nui Thanh region of beautiful Quang Nam province. Located along Tam Tien's fine white sand beach, TUI BLUE Nam Hoi An is an ultra-relaxing destination with an open-style design, mixing the contemporary and traditional.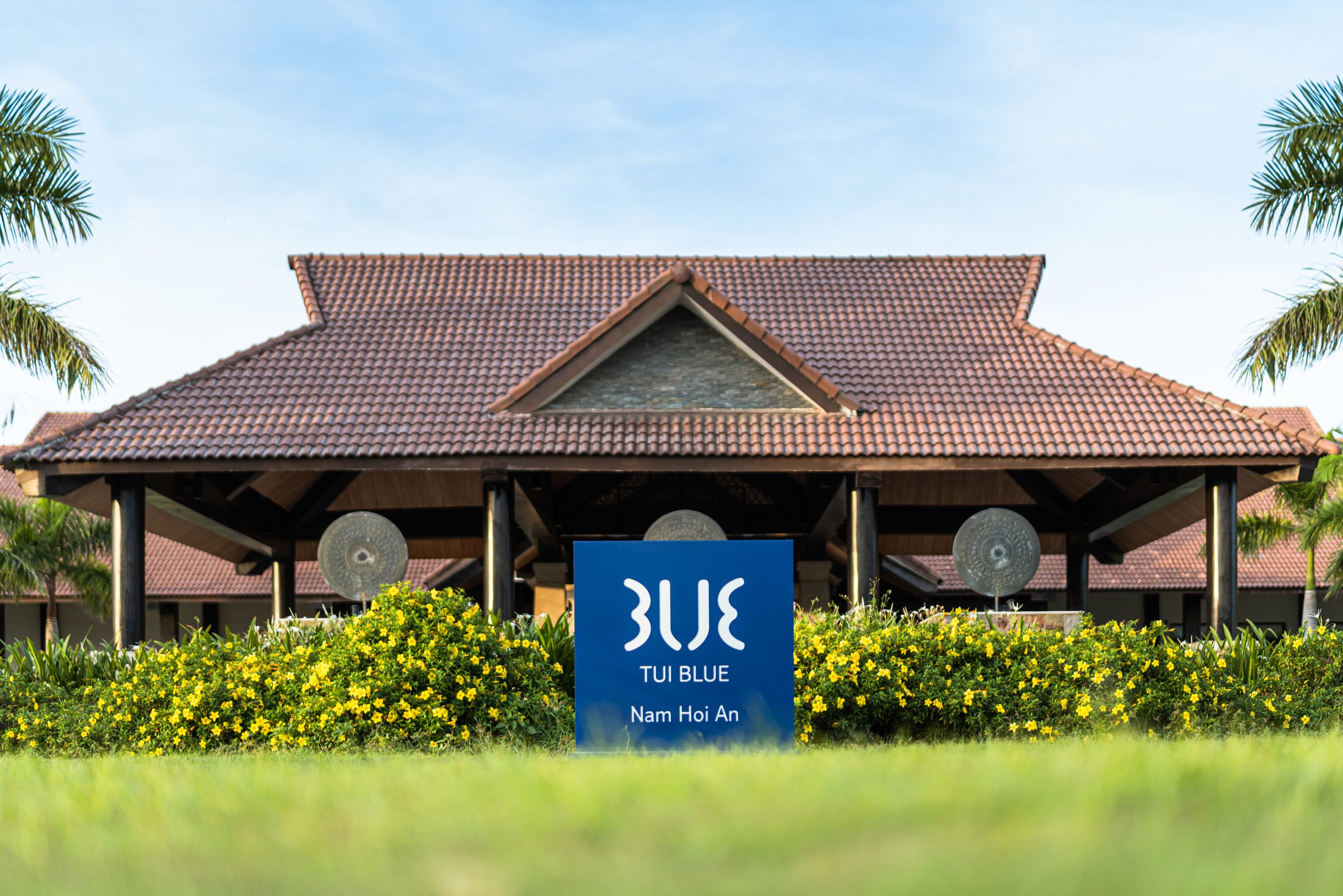 Boasting a beautiful infinity pool, three restaurants serving European and Asian cuisines, spa, gym, water sports and more, guests at TUI BLUE Nam Hoi An can do it all without ever having to leave the resort grounds.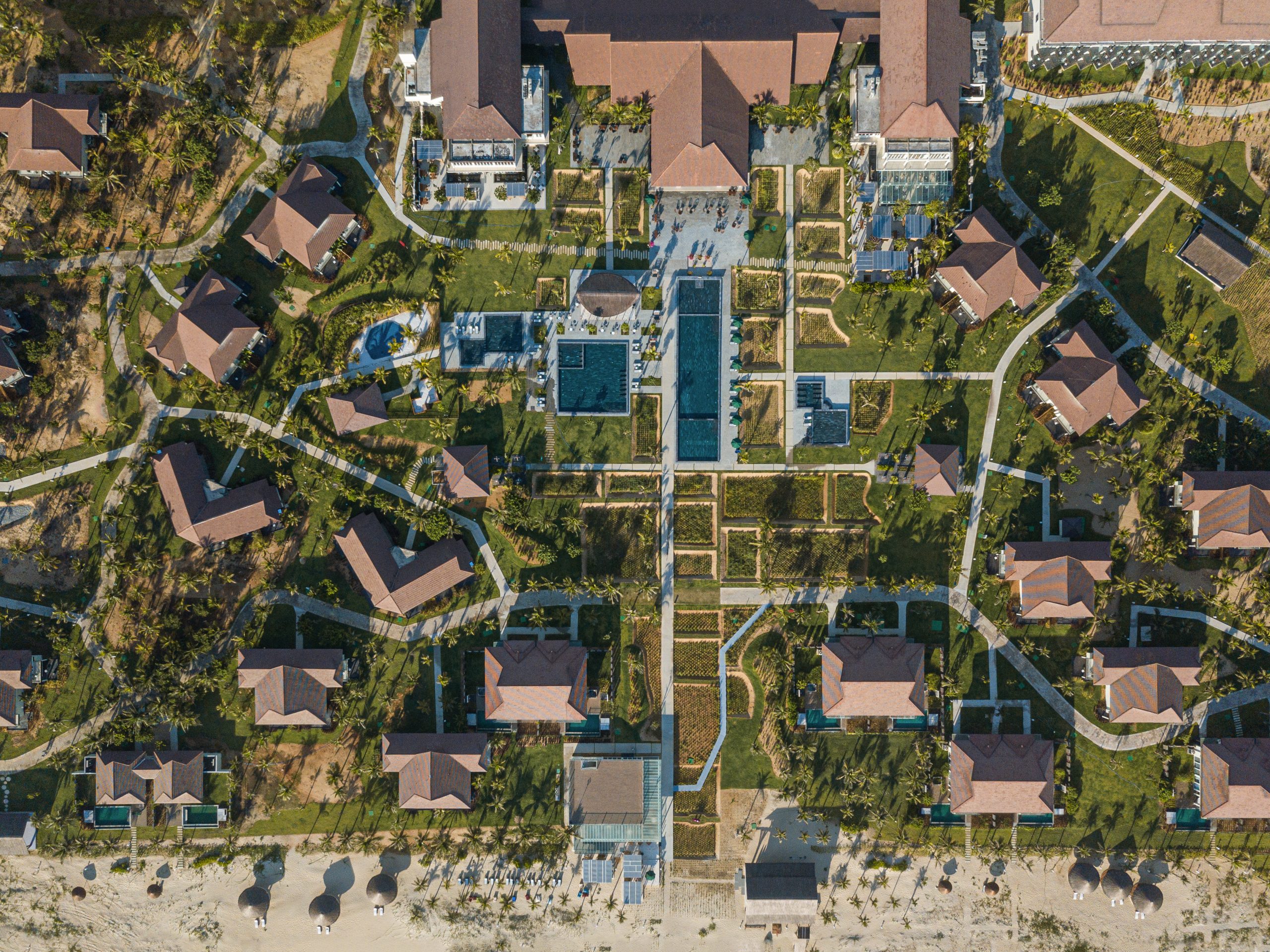 4. Emeraude Classic Cruises:
Modeled after a classic paddle steamer, Emeraude Classic Cruises takes visitors on a luxury cruise through Ha Long Bay, featuring a wide range of entertainment options.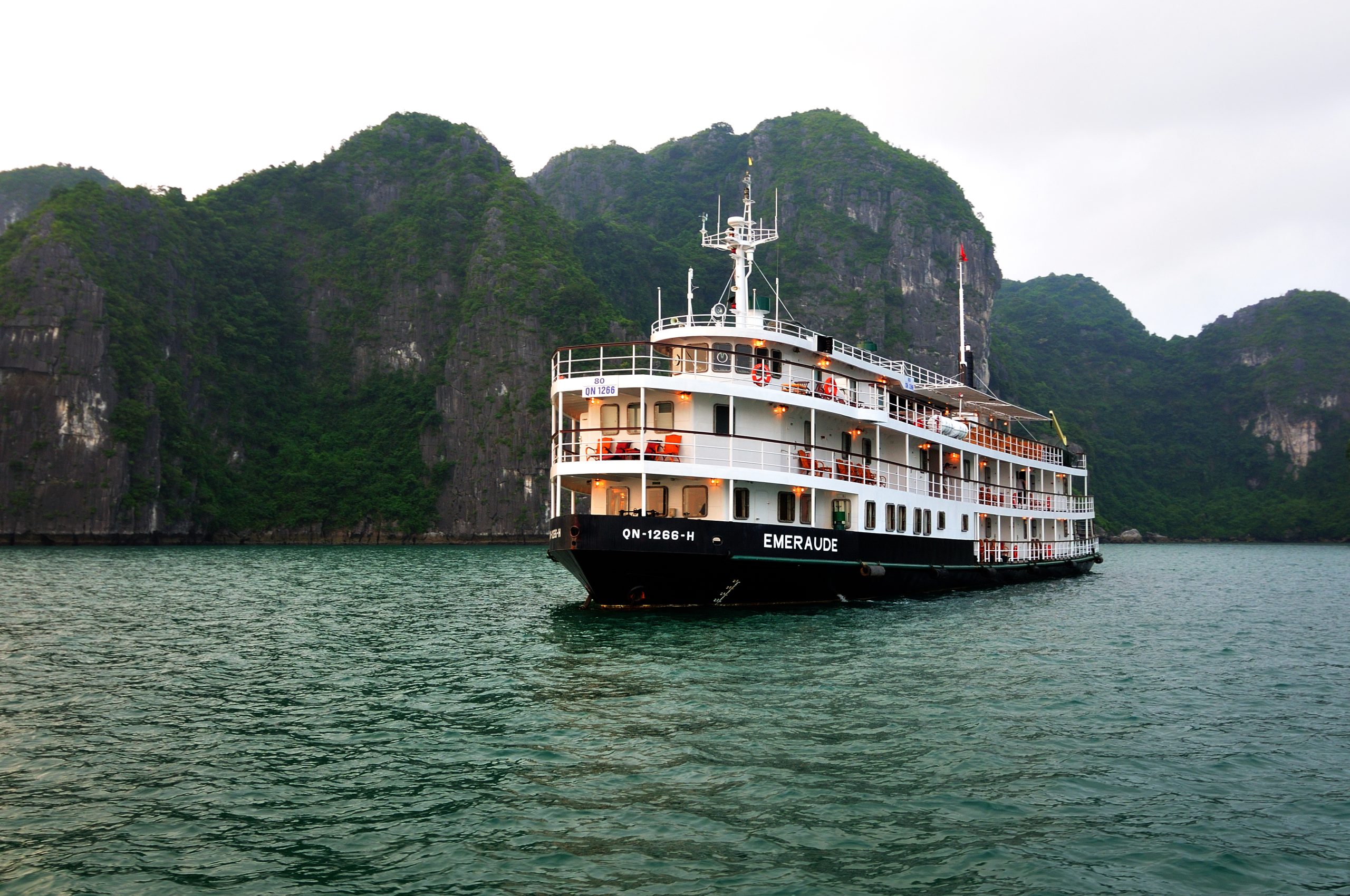 From the warm, classic decor and excursions visiting a pearl farming village and impressive caves belonging to this World Heritage site to refreshing drinks on the Sundeck and fresh seafood BBQ dinners, every service and amenity is carefully planned to make your Ha Long Bay holiday aboard the Emeraude as relaxing, memorable and immersive as possible.
5. Victoria Mekong Cruises:
Victoria Mekong Cruises is the first luxury cruise line offering an itinerary sailing from Can Tho (Vietnam) to Phnom Penh (Cambodia) and vice versa. Throughout the journey along the magnificent Mekong River, guests on this "floating resort" are able to take in the full Mekong Delta experience, including the culture, architecture, and rustic local cuisine through southern Vietnam and Cambodia.
Offering a 4-star resort experience, Victoria Mekong Cruises boasts premium amenities that include a restaurant with panoramic views, infinity pool, bar, spa, and mini golf course for the ultimate in style and relaxation.
Established in 1994, TMG has grown from a company with just three employees to an enterprise with more than 2,500 employees worldwide. Thien Minh is now Asia's leading package travel provider, founded on the mission of always putting our clients front and center. With four areas of operation – Destination Management, Hospitality, Online, and Aviation – TMG is the ideal host for distinctive journeys featuring truly memorable travel experiences.